Hawthorne Personal Injury Attorney
Many people hold their own health and happiness as top priorities, and most of us do everything in our power to protect our own safety. Although we may make every effort to remain safe, our security is not always within our control. Other people's actions and decisions can easily impact, and risk, our personal safety.
If you get into an accident that is someone else's fault, it is easy to feel discouraged. Not only do you have to heal from your injury, but you are also facing unexpected medical bills and time off work because of the accident. The combination of these things is enough to make anyone feel hopeless or bitter about the world around them.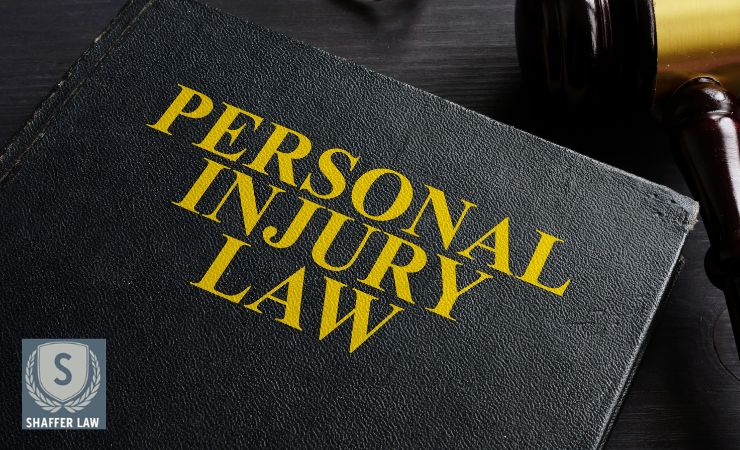 Fortunately, the law allows you to take action in these scenarios. Although you cannot directly undo the damage that the other person has caused, you can seek compensation that ensures that you are not financially responsible for the fallout. This support can help you see qualified doctors, pay your bills, and remain afloat while you heal.
With the help of a personal injury attorney from Shaffer Law, you can begin your personal injury case and begin the road to recovery today.
Shaffer Law: Your Hawthorne Personal Injury Lawyers
For over 30 years, the expert personal injury attorneys at Schaffer Law have been fighting for victims' rights in Hawthorne, CA. We understand how much of an impact these cases can have and how much they can cost you both physically and financially. Because of this, we work tirelessly for our clients to ensure that they do not need to pay for an accident that was not their fault. We have a fantastic record of success and many reviews from clients and professional colleagues to prove our experience, professionalism, and success in our field.
Although we experience personal injury cases all the time, we understand that this may be your first claim. We always approach our clients with patience and understanding, and we want you to feel comfortable when you work with us. You can trust us to support you and give you solid legal advice during this vulnerable time.
Although we are approachable in our meetings with you, we are ruthless in the courtroom. We have seen firsthand the impact of these claims, and we want you to get the compensation that you need to move forward. We will not rest until justice is served and the right people are held accountable for your injuries.
No other Hawthorne personal injury attorneys care as much as we do. We are your top legal resource in the area for personal injury law.
What Is Personal Injury Law?
Personal injury law encompasses a wide range of practice areas in the legal system. Personal injury is a type of civil claim in which one individual (the prosecution) holds another individual or company (the defense) responsible for causing an injury or accident. There are many types of personal injury claims.
Negligence is key in personal injury cases. To win your case, we must prove that the person who harmed you or caused the accident that harmed you was behaving negligently when they caused the accident. Proving negligence works differently depending on the type of case.
Car, Truck, and Motorcycle Accidents
Vehicle accidents are the most common type of personal injury case because most people drive their vehicles every day. When one person drives or behaves negligently and they cause an accident, they can be held responsible for the damage. Negligence in vehicle accidents may look like:
Texting or using the phone while driving
Turning to talk to or engage with passengers
Putting on makeup or doing one's hair while driving
Driving under the influence (DUI)
Ignoring road signs, signals, or laws
During your personal injury claim, you can hold the negligent driver financially liable for the harm they caused you.
Medical Malpractice
Medical professionals such as doctors, nurses, and pharmacists have a legal and ethical responsibility to take care of their patients. Laws, industry regulations, and professional codes of conduct have set forth strict rules that they must follow. If they fail to follow these rules and laws, they are neglecting their responsibility and can be held liable for the damage that they do.
Examples of negligence in the medical field include:
Prescribing the wrong medication
Filling the wrong prescription
Leaving surgical tools inside a body cavity
Neglecting hygiene services
Performing surgery on the wrong part of the body or on the wrong patient
Failing to diagnose or misdiagnosing a condition when the signs were clear and obvious
Performing unnecessary or dangerous procedures
If you have been harmed by a medical practitioner's negligence, you can file a personal injury claim.
Premises Liability
When you go to public spaces such as stores, restaurants, theaters, or offices, the building owner must follow certain protocols that keep the building inhabitable and safe for guests. If they fail to do this, they can be held responsible for any injuries that result. Common examples of premises liability scenarios include:
Failing to dry the floor
Failing to post warnings of a wet floor
Leaving objects or tripping hazards in a walkway
Failing to properly light walkways
Not properly labeling dangerous or off-limits areas
Failing to maintain the building's safety rails, elevators, etc.
Any time a building owner does not uphold their responsibility to keep their building safe, they are neglecting their responsibilities. With the help of a personal injury attorney, they can be held responsible through a personal injury claim.
Dog Bites
Dog owners have the responsibility to keep their dog from biting others. To do this, they must keep their dog on a leash and remove them from situations that may be stressful or difficult for them. If a dog bites you, in most scenarios, the owner is responsible for the damages.
The only situations in which a dog can legally bite someone are if:
They were provoked.
You are trespassing on their property.
In all other scenarios, you can hold a dog owner accountable for the damage that their dog causes you.
Hawthorne Personal Injury Lawyer FAQs
Q: What Percentage Do Most Personal Injury Lawyers Take?
A: Most personal injury lawyers claim approximately 33% of the personal injury settlement. However, some take more while others take less. Some attorneys may charge hourly instead of taking a percentage of the settlement. It is always important to speak with potential attorneys about their fee structure so you can be prepared for the cost of hiring an attorney. This can ensure consistent representation for the duration of your claim.
Q: How Long Do I Have to File a Personal Injury Claim in California?
A: You have two years from the date of your accident to file a personal injury claim in the state of California. However, you should not wait if you can help it. In all situations, it is important to act quickly and file the report as soon as you realize you are injured. This helps preserve evidence and ensures that you have the best chance of winning your claim.
Q: Should I Talk to Insurance After a Personal Injury?
A: No. Insurance companies do everything in their power to avoid paying settlements. They may ask you leading questions or pressure you into forfeiting your right to a claim. They are very experienced at this, and you can easily give away your rights without even knowing it. In all scenarios, it is best to have your attorney speak with insurance companies and avoid answering any of their questions on your own.
Q: What If I Get Injured at Work in Hawthorne, CA?
A: If you are injured while at work, your employer should provide workers' compensation coverage for you, and you cannot file a personal injury claim against them. However, if there was a third party involved in the incident, you may be able to file a claim against that person. For example, if your coworker fell asleep at the wheel of a forklift and hurt you, you could file a personal injury claim against them on top of the workers' compensation that your employer provides.
Contact Shaffer Law
If you are looking for a Hawthorne personal injury attorney to help you with your claim, look no further than our experts at Shaffer Law. We have the experience and understanding to guide you through your case and give you the very best chance of receiving the settlement that you deserve. Do not leave your future and your finances up to chance. Hiring an attorney from Shaffer Law can help you recover from your injury and move forward with your life as quickly and painlessly as possible.
To learn more about us, our services, or to schedule a consultation, contact Shaffer Law online today.