Los Angeles Car Accident Attorney
Car accidents happen every day in Los Angeles and throughout California. Across the United States, car accidents are consistently ranked among the leading causes of accidental injuries and deaths each year. While some car accidents only cause vehicle damage and can be resolved relatively quickly between the parties involved, any car accident resulting in injury is likely to generate a more complex series of legal proceedings. If you believe another driver is responsible for the accident that you recently experienced, a Los Angeles car accident attorney can help you hold them accountable for your damages.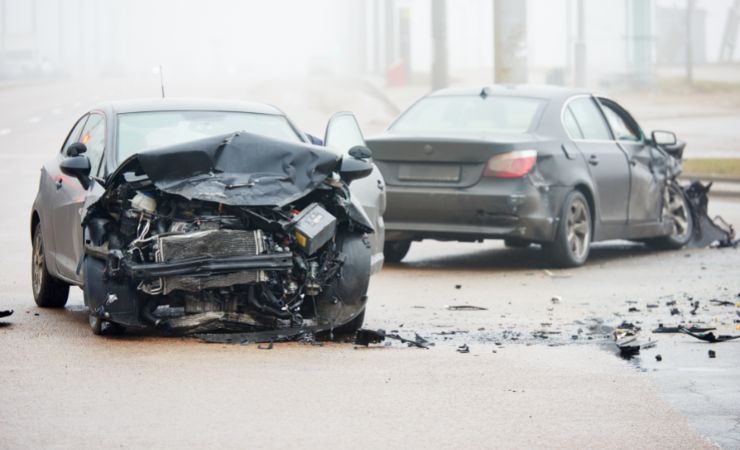 Experienced and Compassionate Representation for Car Accident Victims in Los Angeles
Shaffer Law offers compassionate legal representation in a wide range of Los Angeles personal injury claims, including those pertaining to motor vehicle accidents. We know the common challenges accident victims face in their efforts to recover as fully as possible from their experiences. We know the average car accident victim is likely to have many important legal questions, especially if they were severely injured.
Legal Representation Empowers Your Recovery From a Car Accident
You might assume that you can manage your recovery from a recent car accident on your own, and it is possible to do so. There is no legal requirement for you to hire an attorney to assist you with your recovery efforts. If you did not suffer any injuries and must only address the damage to your vehicle, it is possible for you to navigate this recovery process on your own. However, if your damages eclipse the at-fault driver's insurance coverage, if they do not have insurance, or if you were seriously injured, it is vital to have an experienced attorney represent you.
The right legal team can make your auto insurance claim process easier and more likely to generate positive results. When you choose Shaffer Law to represent you, our team will provide the full scope of our professional resources and experience in your recovery efforts. We'll assist you with your auto insurance claim, reducing the chance of facing unfair pushback against your legitimate claim from the insurance company. Then, when insurance can't fully cover your losses, we'll help you build a comprehensive personal injury case against the at-fault driver, seeking compensation for your outstanding damages.
Ultimately, there may not be a strict legal requirement for you to hire an attorney after a car accident in Los Angeles, but legal counsel you can trust is an invaluable resource in the face of the uncertainty and desperation that a serious car accident can easily generate for you and your family. We've helped many past clients recover more substantial case awards than they initially anticipated, and our goal is to streamline every client's recovery process as much as possible.
How to Prove Fault for Distracted or Reckless Driving
Distracted driving is the most commonly reported cause of all motor vehicle accidents in the United States each year. Whenever a driver diverts their attention from the road while their vehicle is in motion, they put themselves and every nearby driver at serious risk. A few seconds of distraction is more than enough to cause a devastating accident. It's possible for a distraction behind the wheel to be manual, visual, cognitive, or a combination of all three.
Cell phone use is the most commonly cited type of distracted driving, and despite the fact that California has banned the use of cell phones behind the wheel, distracted driving continues to outpace all other leading causes of vehicle accidents in the Los Angeles area each year. If you believe the driver who caused your accident was distracted behind the wheel, your Los Angeles car accident attorney can potentially help you secure traffic camera footage and cell phone records that prove the truth of the matter.
Reckless driving is another commonly cited cause of car accidents in Los Angeles, and depending on the scope and severity of the defendant's behavior, they could face serious criminal charges. Any intentional misconduct behind the wheel can also lead to greater civil liability to the injured driver and a host of personal and professional consequences.
What to Expect After a Car Accident Caused by a DUI Driver
Driving under the influence (DUI) of drugs or alcohol is illegal in California, but DUI continues to be a leading cause of motor vehicle crashes throughout the state each year. The penalties for DUI conviction increase with multiple offenses or if the driver causes serious bodily harm or the death of another person due to intoxicated driving. While a standard DUI conviction could entail a fine, jail time, and loss of driving privileges, a more serious DUI with injury will automatically increase the at-fault driver's penalty.
If your car accident happened because another driver was intoxicated behind the wheel, your Los Angeles car accident lawyer will be essential for helping you determine how the defendant's illegal misconduct could influence your recovery efforts. While you file your auto insurance claim and a civil suit for the damages insurance can't cover, the state will open a criminal case against the DUI driver. You may need to testify as a witness and/or provide a deposition to the prosecution. It's also possible that the judge handling the defendant's criminal case will include restitution to you as part of the defendant's sentence, and punitive damages may come into play in your civil case.
How Speeding and Moving Violations Can Cause Car Accidents
The traffic signs and signals posted on every road exist to help drivers anticipate the actions of other drivers on the road and maintain a safe and steady traffic flow. However, when drivers disregard traffic patterns or neglect to follow them for any reason, the moving violations they commit can easily startle other drivers. Illegal turns, U-turns, lane changes, and failure to navigate busy intersections correctly are just a few examples of moving violations that can easily result in accidents.
Speeding is the most common moving violation throughout California, and any driver who exceeds the speed limit puts themselves and others at extreme risk. Speeding significantly increases the chances of an accident, and accidents at high speeds have a greater chance of severe injuries or death.
Traffic camera footage, vehicle computer records, and statements from witnesses can all play pivotal roles in car accident cases in California. Your Los Angeles car accident attorney will know what evidence you will need to prove fault for your recent accident and firmly establish liability for your damages. Ultimately, every victim will face unique challenges when it comes to proving fault and holding other drivers accountable for their negligence and misconduct behind the wheel. Shaffer Law has the resources and skills necessary to provide robust legal counsel in a wide range of motor vehicle accident cases, and we can develop an individualized strategy for your recovery.
Filing an Auto Insurance Claim in Los Angeles
Once you have identified the driver who caused your accident, you have the right to file a claim against their auto insurance policy. This is an essential first step in recovering from a vehicle accident, and the right attorney can make the insurance claim process easier than you may initially expect. For example, every driver in California must have auto insurance, and the state requires an auto insurance policy to include the following:
At least $15,000 in bodily injury liability coverage for a single person. For example, this coverage will pay for a victim's medical treatment costs after the policyholder has injured them in a car accident.
At least $30,000 in total accident liability coverage for bodily injuries to multiple persons. This coverage applies when multiple people sustain injuries in a single accident caused by the policyholder.
At least $5,000 in property damage liability coverage. In addition, this aspect of the policy pays for an injured driver's vehicle repair costs.
California drivers are also encouraged but not required to purchase underinsured/uninsured motorist coverage. In the event an uninsured driver causes an accident with you, this form of coverage enables you to claim against your own policy. When the at-fault driver does have insurance coverage, your Los Angeles car accident attorney can help you file your claim and maximize the compensation you receive.
Dealing with insurance companies is notoriously difficult, and most insurance carriers do everything they can to minimize liability for claimants' damages. When you have an experienced attorney draft your demand letter to the at-fault driver's insurance company after an accident, the insurance company should be less inclined to attempt any bad faith tactics in handling your claim. When you have Shaffer Law represent you in your recovery efforts from an accident, you'll access a team that has extensive experience dealing with the leading auto insurance carriers throughout California, and understands the tactics they often use to minimize claim payouts.
Our team will assist you in securing as much of a recovery as possible as quickly as possible with your insurance claim. In addition, if you encounter any unexpected issues with the insurance claim process, we will be ready to assist you in resolving them until you secure a suitable settlement for your claim.
How to Approach a Personal Injury Claim for a Car Accident
Unfortunately, many car accidents in Los Angeles result in catastrophic injuries and economic losses that quickly eclipse at-fault drivers' insurance coverage. If the driver who hurt you does not have insurance, or their insurance policy is insufficient to cover the full scope of the damages you suffered, you will need to file a civil suit against them to secure compensation for your remaining damages.
A personal injury claim may seem simple enough at first, but every case is unique, and every plaintiff will encounter different obstacles as they create and file these claims. To succeed with any personal injury claim in California, the plaintiff must accurately identify the defendant or defendants responsible for their damages, establish the full scope of those damages, and prove they are the sole results of the at-fault party's actions. Unfortunately, this is easier said than done in many car accident cases. Some victims face a lack of physical evidence or supporting witness testimony to substantiate their claims; others are left so severely injured they must rely on their loved ones to pursue legal recourse on their behalf while they recover.
Your Los Angeles car accident attorney will assist you in maximizing the insurance claim payout you receive, and you can continue relying on them to guide you through your personal injury proceedings. In addition, Shaffer Law can assist you in gathering any physical evidence you may need, securing statements from eyewitnesses, and obtaining expert witness testimony to clarify your case's most complex and/or technical aspects.
Damages and Compensation for Your Personal Injury in Los Angeles
Once your legal team has helped you firmly establish liability for your recent accident, the next phase of your case will entail proving the full scope of the economic damages the defendant caused. The defendant's insurance may provide a modicum of compensation for these losses, but any serious accident can easily generate damages that outpace their coverage. Therefore, after you have secured as much of a recovery as possible through an insurance claim, Shaffer Law can assist you in building a personal injury claim to secure your remaining losses.
California's personal injury statutes allow the plaintiff to pursue full recovery from all of the economic losses they suffered because of the defendant's negligence or misconduct. While an insurance claim may cover some of their medical expenses and vehicle repair costs, all remaining economic damages must be recovered through their civil suit. State law enables you to seek compensation for lost income and medical expenses, and you may also seek compensation for lost future earning potential and ongoing medical treatment costs if you suffered a severe injury.
State law also permits you to seek pain and suffering compensation that reflects your condition following the accident and the severity of the experience you endured. There is no cap on pain and suffering damages for car accident cases in Los Angeles, but the average person may struggle to assign a monetary value to abstract damages like physical pain, psychological distress, and trauma. Your attorney will assist you in determining a fair amount based on the overall severity of your experience and whether the accident caused any long-term or permanent harm.
One important statute to bear in mind if you plan to pursue any type of civil claim for damages in California is the state's pure comparative negligence law. A plaintiff can still recover damages if they are found partially liable for causing those damages, but they lose a percentage to reflect their level of contribution to the accident in question. So, for example, 25% comparative fault in a $100,000 claim would result in the plaintiff losing $25,000 of their case award.
What to Expect From an Experienced Los Angeles Car Accident Attorney
A car accident can be a life-changing experience in many ways, from the physical effects of a catastrophic injury to the economic impact of immediate damages and inability to work. When you choose Shaffer Law as your legal team in a car accident case, you will have instant access to the full scope of our professional experience, our resources, and our skill in navigating complex civil claims.
Our firm excels at difficult personal injury cases, and we have assisted many past clients in their recovery efforts following car accidents. We know how to identify an at-fault driver and secure the evidence necessary for holding them fully accountable for the damage they've done. In addition, we are often able to uncover avenues of recovery our clients may have overlooked had they tried to navigate their legal proceedings on their own. Our goal in every personal injury case we accept is to help our client navigate the situation as efficiently as possible and secure as much compensation as possible for the damages inflicted by others.
Any personal injury case has the potential to evolve into a hotly contested legal battle. While the vast majority of civil claims for damages filed in Los Angeles end in private settlement negotiations, there is always a chance for the settlement to fail. A defendant may outright refuse to accept liability and demand a trial, or settlement negotiations may reach an impasse if they disagree as to the scope of damages sought by the plaintiff. In the event you must take your case to litigation, the team at Shaffer Law has the trial experience you need on your side to approach this difficult situation with peace of mind.
It's natural to feel overwhelmed in the aftermath of a car accident someone else caused, and the first steps you take toward recovery after an accident can carry significant consequences. Unfortunately, many victims settle for less than they deserve out of desperation and lack of awareness of their rights. Whatever your unique situation entails, Shaffer Law can provide the compassionate and client-focused representation you will need for each phase of your case.
Car Accident Lawyer FAQs
Q: How Much Compensation Can I Receive for an Auto Accident Settlement in California?
A: You have the right to expect full repayment of all the economic losses the at-fault driver caused you to suffer in the accident they caused. Their auto insurance policy may cover some of your medical expenses and vehicle repair costs, but your personal injury action can secure compensation for any remaining losses not recovered through your insurance claim. Your Los Angeles car accident attorney can provide a reasonable estimate of the total compensation you could secure from the defendant if you win your case.
Q: What Should I Do First After a Car Crash in California?
A: Your personal safety and well-being come first after any accident. If you are seriously hurt, you may have no choice but to wait for help from first responders. If you feel well enough to move around, do so very carefully and try to take photos of the accident scene before first responders arrive. You must report any car accident that results in significant property damage, injury, or death. After handling your medical needs and the initial aftermath of the accident, contact a Los Angeles car accident attorney as soon as possible.
Q: What Happens if an At-Fault Driver Does Not Have Auto Insurance?
A: Every driver who purchases auto insurance coverage in California has the option to purchase underinsured/uninsured motorist coverage. If an at-fault driver does not have insurance, this coverage would effectively allow you to file a claim against your own auto insurance policy for some initial recovery. If you cannot file an insurance claim against an at-fault driver, your attorney can help you proceed directly to a civil suit against them.
Q: How Much Does It Cost to Hire a Los Angeles Car Accident Lawyer?
A: If you are already struggling with the economic impact of your recent accident, it is understandable to worry about the potential cost of your legal representation. Shaffer Law keeps our legal services accessible to injured victims by accepting personal injury claims on a contingency fee basis. There are no upfront fees and no fees at all if we cannot secure compensation on your behalf. When we win your case, you pay a percentage of the final case award as your legal fee.
Q: Does Hiring a Lawyer Make a Difference in a Car Accident Case?
A: Legal counsel you can trust is an invaluable asset after any kind of personal injury in Los Angeles. Instead of attempting to manage your medical needs and legal affairs all at once, your legal team can handle your civil case while you focus on your recovery and your household. Even after you account for the attorney's legal fees, they can significantly improve the quality of the final recovery you reach in your civil suit.
Shaffer Law has years of personal injury experience, and our team has assisted many past clients with all manner of complex personal injury cases. We know you likely have many questions regarding the compensation you could potentially secure from the defendant and how to proceed with your recovery efforts. Contact Shaffer Law today to speak with a reliable Los Angeles car accident attorney and find out how we can make your recovery from a car accident easier.